ORIGINAL DENIM JACKETS
The popular limited edition one-of-one, hand illustrated denim jackets are here to make a statement! Each jacket is designed with care originality and love, a truly premium stand-out piece to own and wear.

NEW JACKETS ARRIVING ON SALE SOON! DATE TO BE ANNOUNCED ON INSTAGRAM.
Regular price

£399.00 GBP

Regular price

Sale price

£399.00 GBP

Unit price

per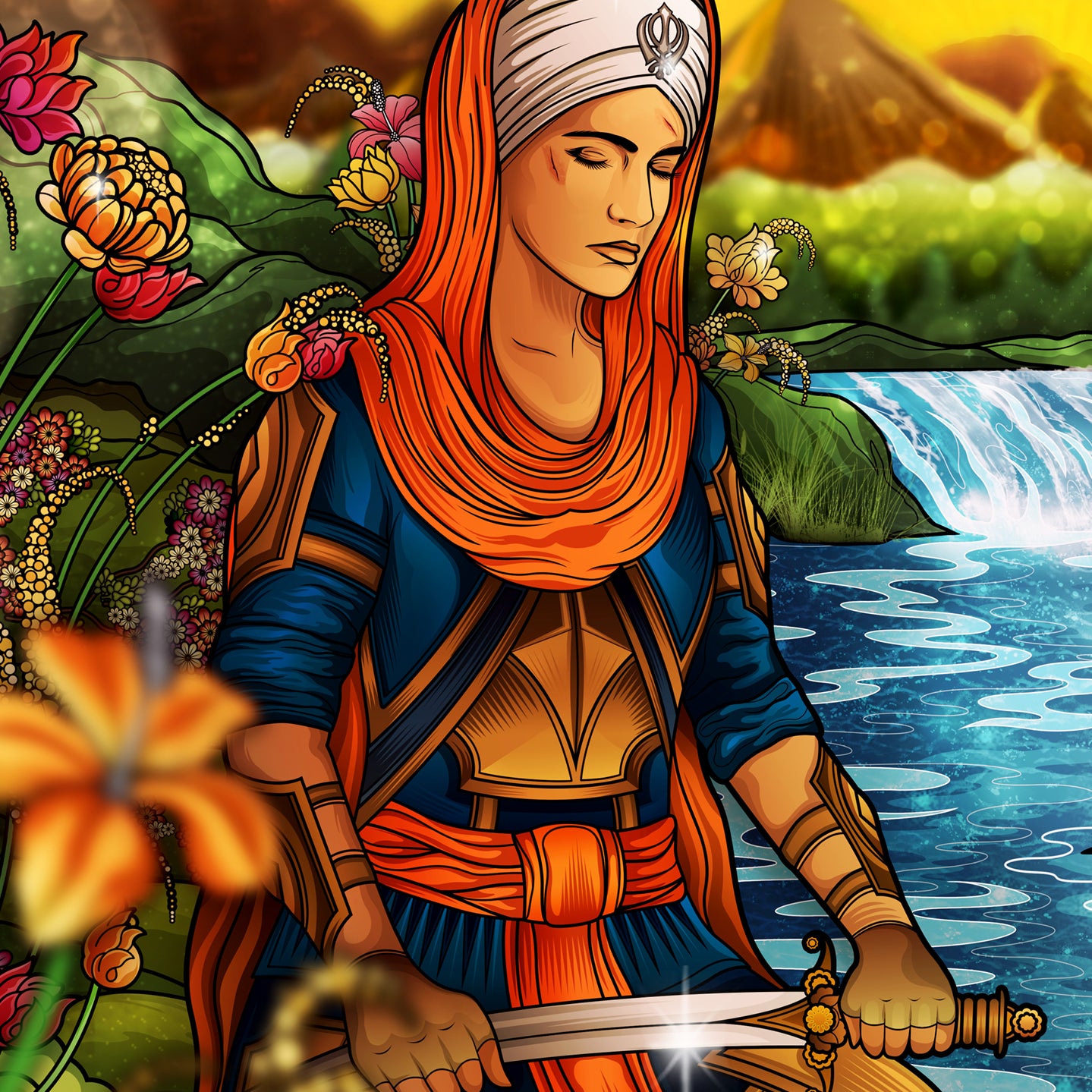 RELIGIOUS ART
A collection of ground breaking artworks which are prominent in Vik Kainth's journey.
Sikhi art with flares of arabic, Mughal styles, along with indian and islamic influences which are sure to provide a surreal feeling within.
Shop now
CUSTOM ARTWORK
STARTING FROM £800
FROM ANYTHING TO EVERYTHING!
Whether you need a single portrait for a loved one or yourself, a special couples piece in the middle of a mystical magical setting, or a family landscape piece to unite the generational ages decked out in detail, it is all possible.
Get in touch for your free quote and consultation and lets make it happen!
BRANDING PACKAGES
NEED A LOGO TO STAND OUT AND MAKE A CLEAR STATEMENT?
With over 10 years of experience in branding for various types of business and organisations, we understand everyone needs something different and unique. Packages that cater to start-ups for a fresh new face, or even already established businesses that just want a re-brand to engage and adapt to a modern look.
Perhaps you don't even have a clue where to start? Get in touch and let's talk over what we can do to help.
BESPOKE
This is where it gets even bigger! A custom quote to achieve whatever it is your desire, from fully visualised stage screen artwork, album covers, wedding print invites and designs OR even immersive custom wall murals.
The true feat of limitless imagination.
Something special and different for your big day, display at a wedding/party or just a gift for your home. Become Immortalised in DESI ROYAL DRIP!
ENQUIRE NOW
"Art that brings an immersive, futuristic fresh vibe"
FAQs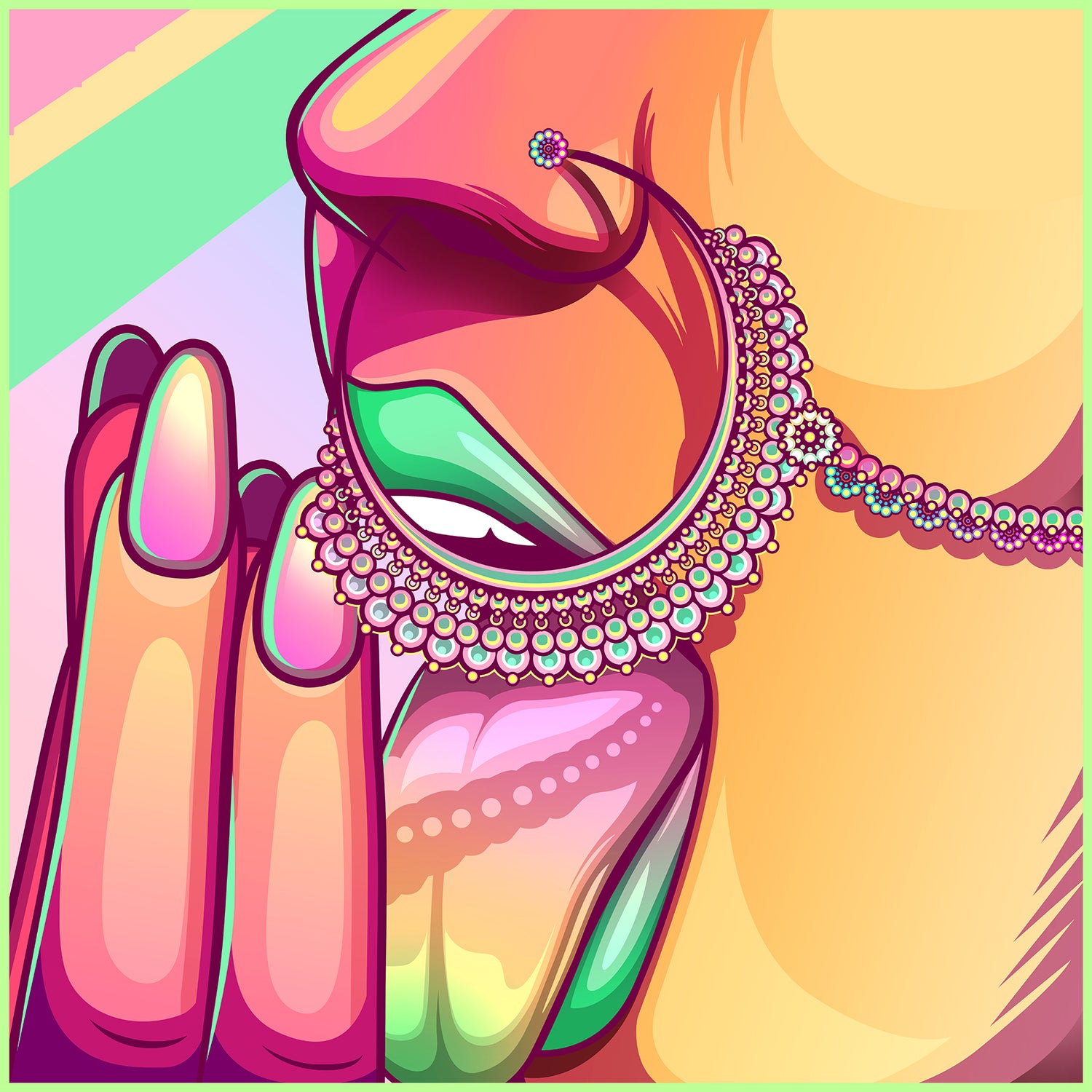 HOW LONG WILL MY CUSTOM ARTWORK TAKE?

Any piece of artwork is a time consuming process that cannot be rushed. You would likely be looking at an approximate of between 2-4 weeks for portraits and branding. 1 - 3 months approximately for bespoke and larger custom work.

This can vary dependant on the back and forward process for alterations/changes.
MEDIA AND INTERVIEWS

I am open to enquiries for interviews/podcast guest appearances, as well as any exhibition hiring needed for an event. (Please enquire with enough time) I will be happy to discuss and answer any questions that are needed.
HOW DOES PAYMENT WORK?

We accept bank transfer and PayPal for artwork purchases and comissions.

- For custom work full payment is required upfront prior to the design process.

- For larger jobs we are happy to come to provide an agreement of 50% prior and a final amount upon completion.
DO YOU SHIP WORLDWIDE?

All our products ship worldwide! We are affiliated with high quality prompt suppliers and printers in the UK, US & CANADA.

Most of our artworks ship from Germany to ensure artworks reach your doorstep safe and intact within 9 - 14 working days from the confirmation of dispatch.
REFUNDS/RETURNS POLICY

ARTWORK PRINT PURCHASES
- In the unfortunate case your artwork arrives damaged, or tampered with, or If you notice any serious damage to the outside of the package please do not sign for the delivery and contact us immediately. and we will offer a full refund for your purchase within 14 days.

CUSTOM COMMISSIONED ARTWORK

Any custom commissioned artwork cannot be returned or refunded once the artwork process has begun.

We make sure any job remains incomplete until you are happy and sign off on the completion of a project/piece given the brief is achieved within means.

The artist VIK KAINTH is under no obligation to create a second commission for free if the customer is dissatisfied with the first.
COPYRIGHTS AND OWNERSHIP

Original artwork by VIK KAINTH is legally copyrighted and registered, all rights resereved. Artworks are not allowed to be printed and used without rightful permission for personal or profitable use. If any artwork is found printed and being used without permission or credit, the person/people can and will be held reliable with strict legal proceedings if the artwork/s are not destroyed/removed upon notice.

Artwork temporary rights are available to be purchased upon enquiry for personal use only at an agreed price stated by the artist Vik Kainth.

Custom commissioned artworks are rightfully owned by the client when completed and full payment is received.